Ctrl+1

Ctrl+2

Ctrl+3

Ctrl+4

Ctrl+5

=

-

Backspace

Alt+

Alt+<></>

X

Y

Alt+C

A

B

Ctrl+Left click

Half-size

Actual size

Double size

Fit to screen

1:1

Zoom in

Zoom out

Zoom reset

Next layer

Previous layer

Flip

Flop

Compare

Show A

Show B

Move wipe
Ctrl+M

M

Alt+G

Shift

Alt+Left click

Ctrl+Y

Ctrl+Shift+]

Ctrl+Shift+[

Masking panel

Enable/disable Mask

Colour grading panel

Pan - when zoomed-in

Scrub timeline

Audio synchronize

Move audio forward

Move audio backward
OS X
Cmd+1

Cmd+2

Cmd+3

Cmd+4

Cmd+5

=

-

Delete

Option+

Option+<></>

X

Y

Option+C

A

B

Cmd+Left click

Half-size

Actual size

Double size

Fit to screen

1:1

Zoom in

Zoom out

Zoom reset

Next layer

Previous layer

Flip

Flop

Compare

Show A

Show B

Move wipe
Cmd+M

M

Shift

Alt+Left click

Cmd+Y

Cmd+Shift+]

Cmd+Shift+[

Masking panel

Enable/disable Mask

Pan - when zoomed-in

Scrub timeline

Audio synchronize

Move audio forward

Move audio backward
Custom Keyboard Shortcuts
cineSync 5 comes with a variation of default keyboard shortcuts, but it also enables you to create your own custom keyboard shortcuts.
To set your customized hotkey(s), open the 'Preferences' menu and navigate to the 'Shortcuts' window.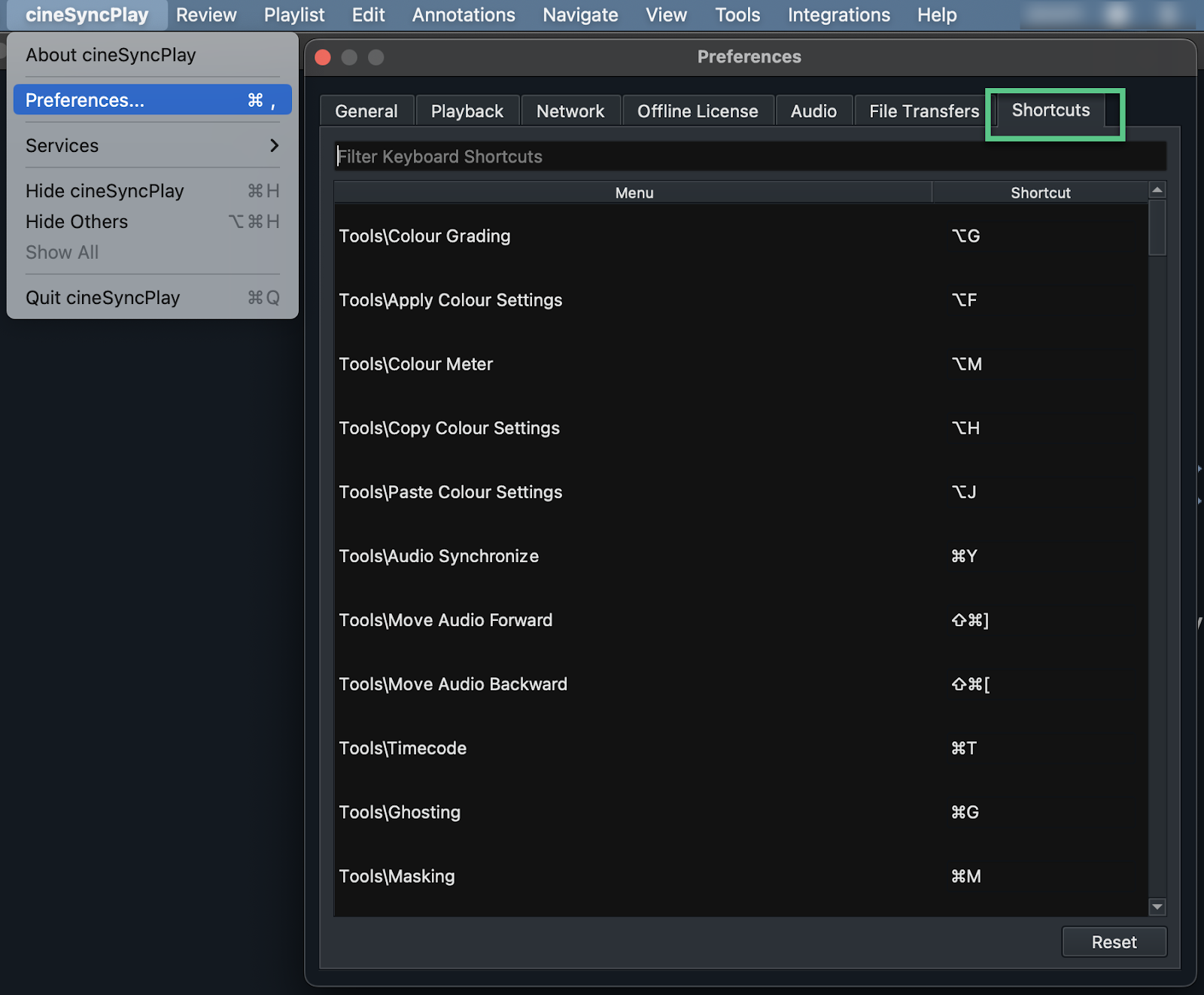 Choose the shortcut you wish to customize and type in the new value.
The new hotkey gets set immediately, and if there is a conflict, you will be notified with an error message asking you to confirm or decline the setting.

Tip: You can always reset the settings back to the default by clicking the 'Reset' button that is located in the lower-right corner of the 'Shortcuts' window.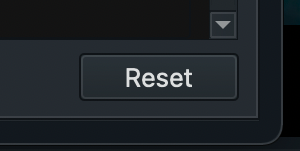 Please note: Some default keys cannot be used as a shortcut and you will be notified about it with an error message.