HDR Support
cineSync 5 supports HDR (High Dynamic Range) content.
HDR removes the limitations presented by older video signals and provides information about brightness and color across a much wider range. HDR-capable displays can read that information and show an image built from a wider gamut of color and brightness. Besides the wider range, HDR video simply contains more data to describe more steps in between the extremes.
This means that very bright objects and very dark objects on the same screen can be shown very bright and very dark if the display supports it, with all of the necessary steps in between described in the signal and not synthesized by the image processor.
SDI Output
cineSync 5 has the ability to video output (including HDR content playback) via a SDI Blackmagic device.
The SDI output enables a user to view the content on an external monitor or projector in the highest quality playback. Syncing the output with the external display's refresh rate ensures smooth playback.
Select 'Output Device' from the 'View' menu.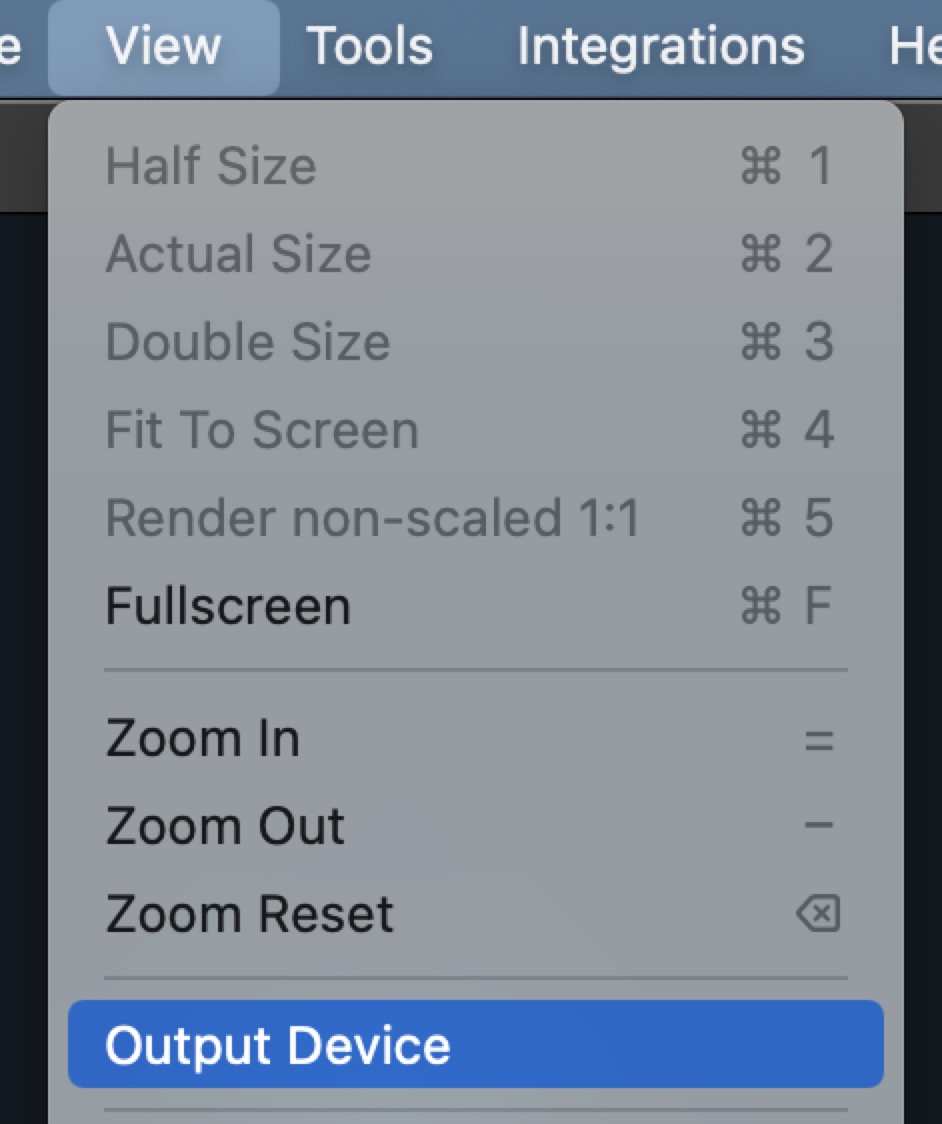 This will open the 'Output Device' selection dialog, where you can simply click on each of the dropdown fields to select your output settings.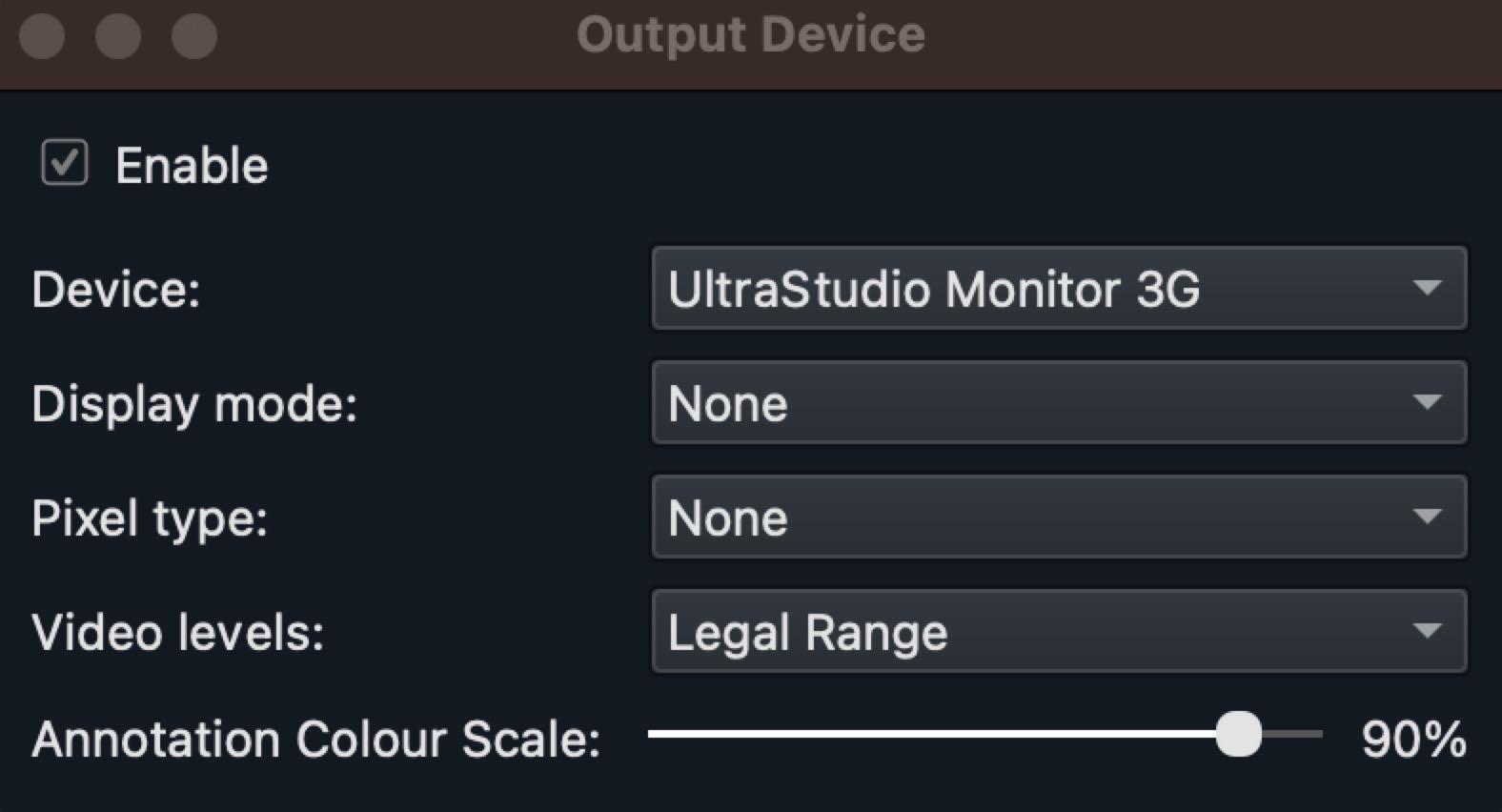 Tip:
You can toggle on/off by ticking/unticking the 'Enable' checkbox.