You can select and compare any file from the file list and compare it with any other file.
The active file will be set as a file 'A,' by default, and you can choose any other file as file 'B.'
You can access to Compare model from the 'View' menu.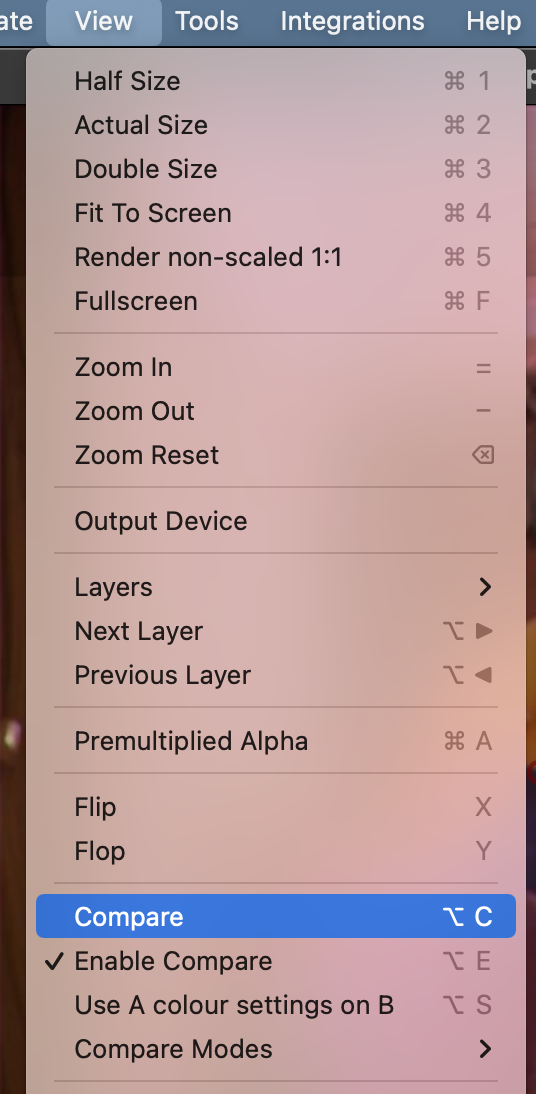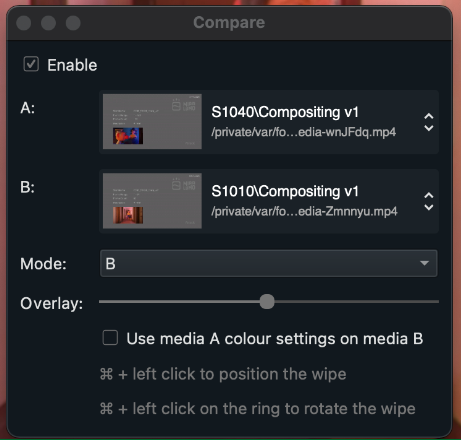 To enable media comparison, first, ensure that the 'Enable Compare' option is activated.
This can be done from the same' View' menu (shown above) or directly from the Compare window by ensuring that the 'Enable' checkbox is selected.

In the Compare window, you can choose between different compare mode layouts, such as A/B, Wipe, Overlay, Difference, Horizontal, and Vertical.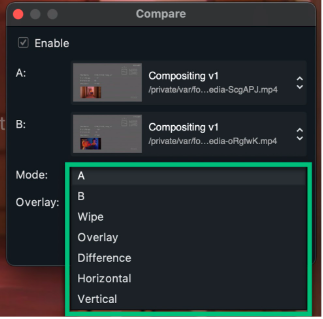 'A' or 'B' mode allows you to switch between the two chosen files using the keyboard shortcuts A and B.
Tip: In the compare mode, while adjusting colour settings, you can also apply media A colour settings to media B. This setting can be enabled using the keyboard shortcut, the 'View' menu, or the Compare window.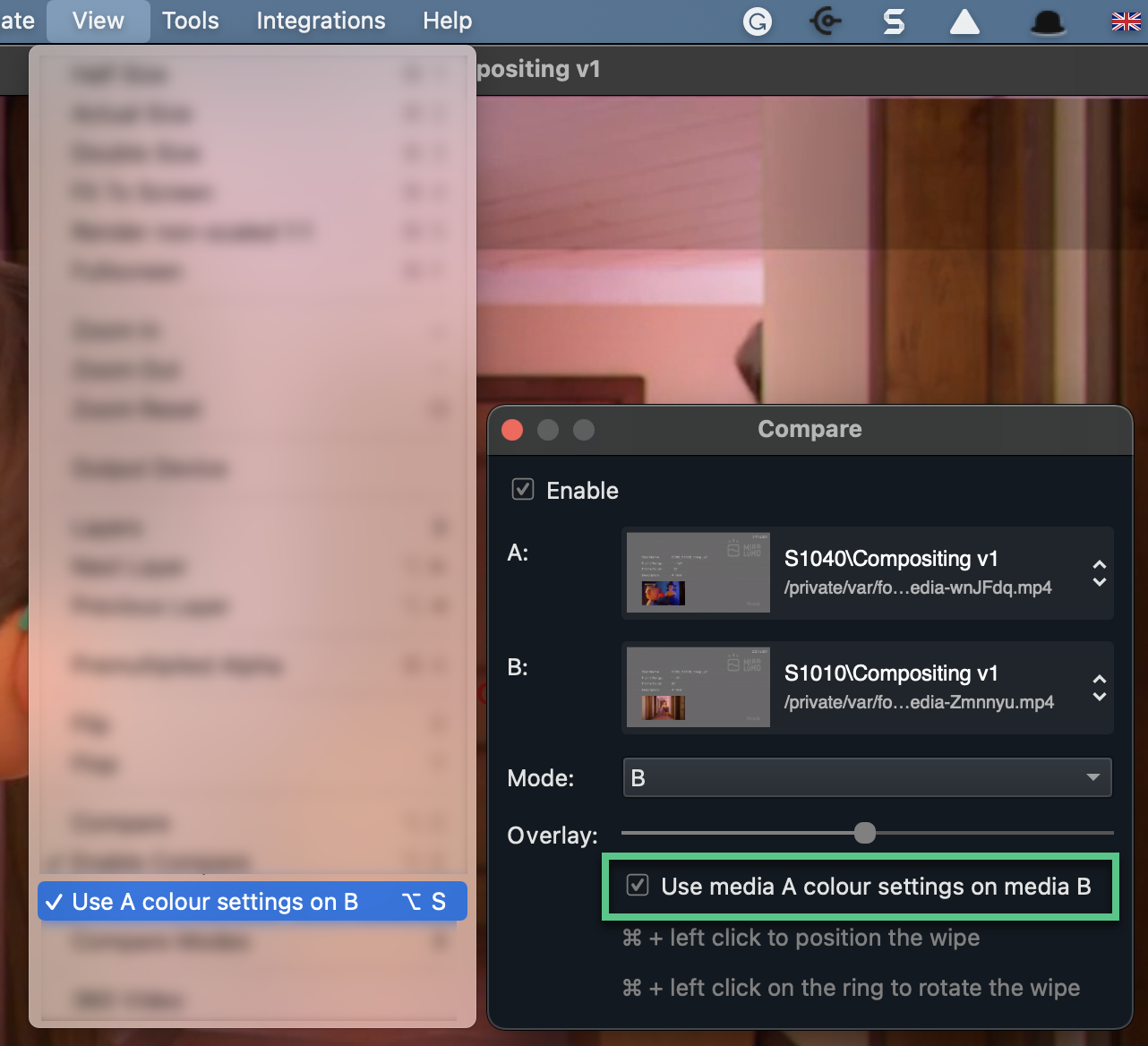 Wipe mode allows you to transition between two versions by using the command key.
Right-clicking on the circle while holding down the command key allows you to adjust the angle or rotate.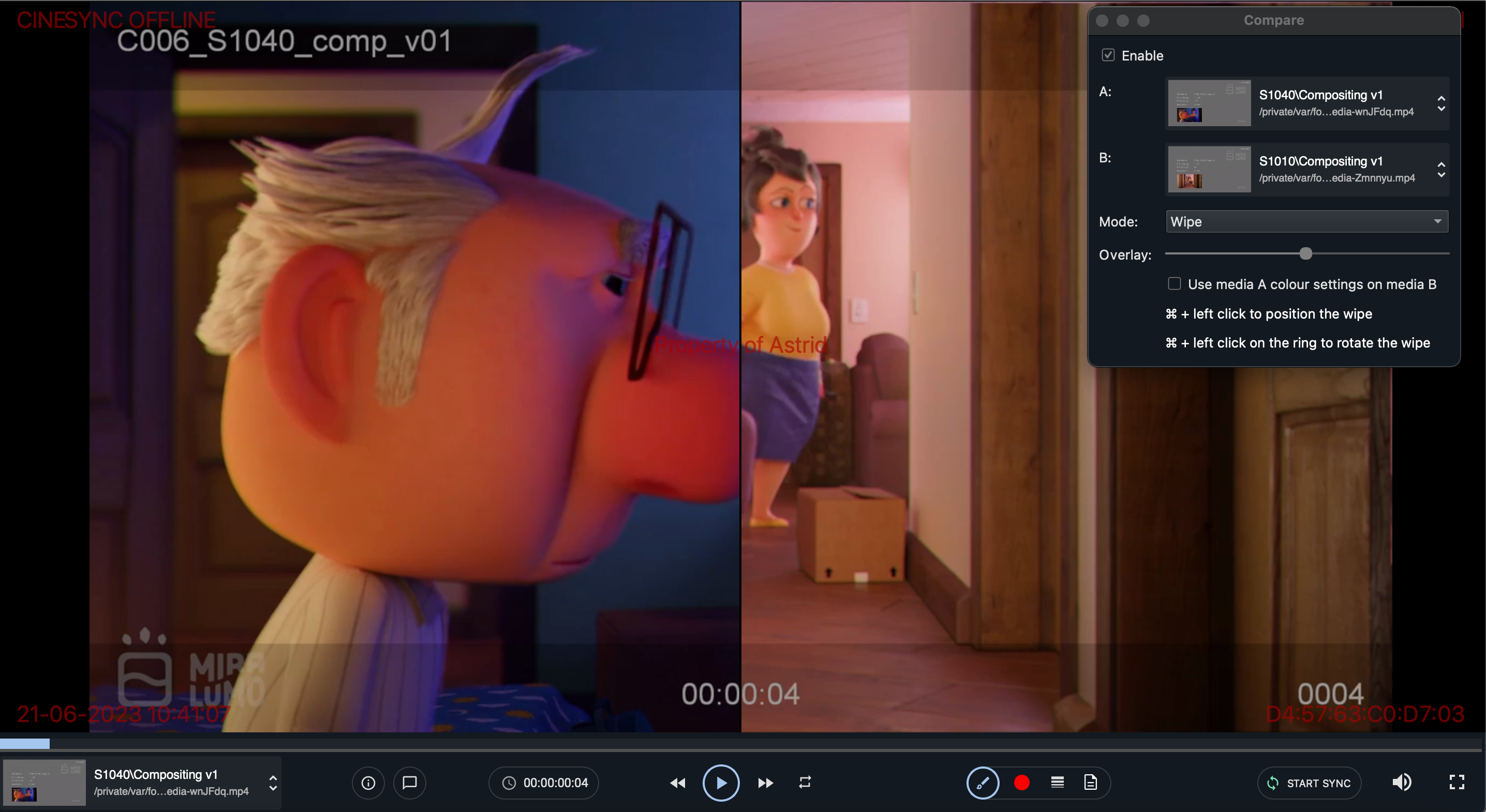 Overlay mode allows you to see two different files overlapping, and you can use the slider bar to navigate between them.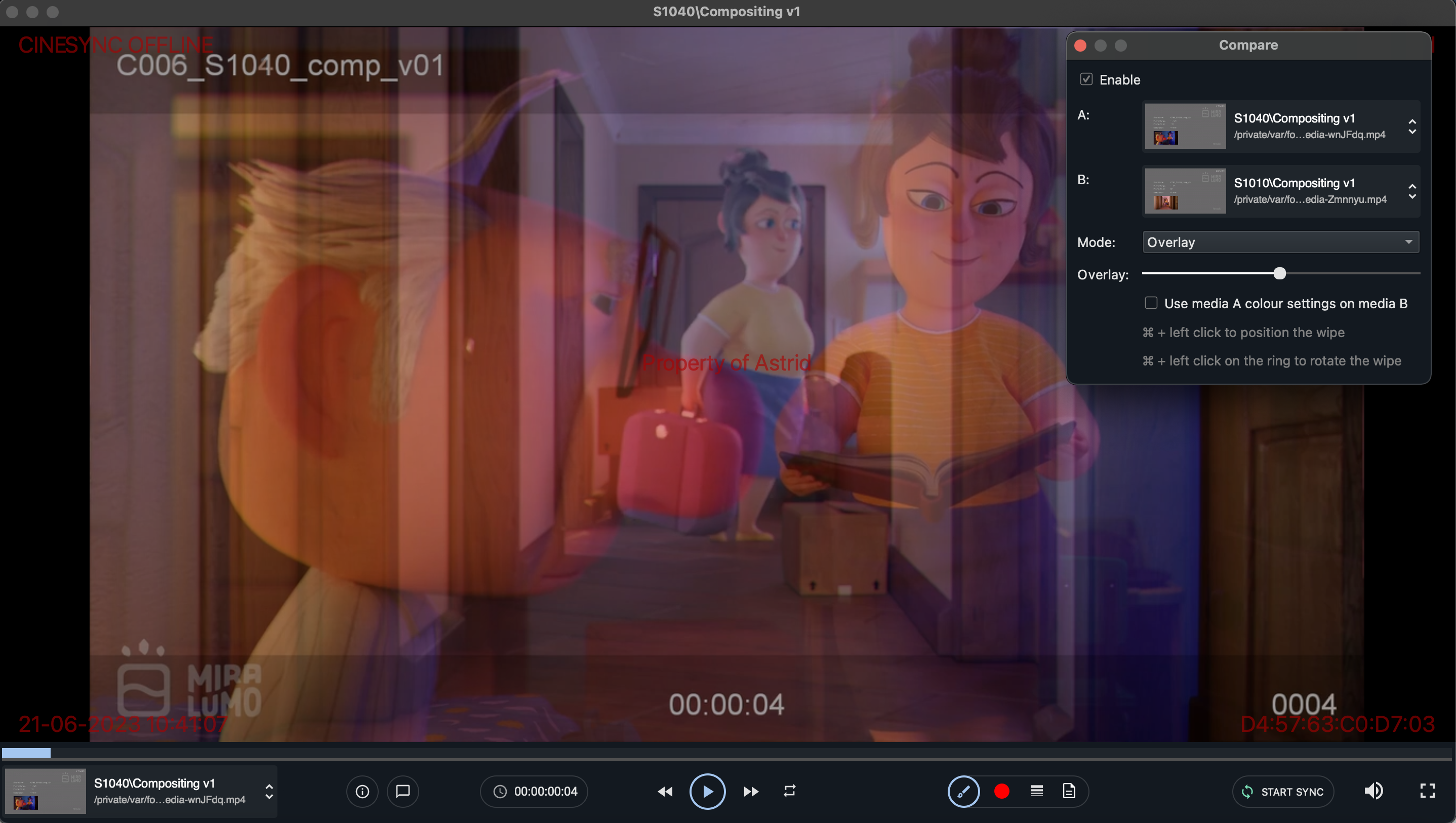 Difference mode highlights differences between the two files.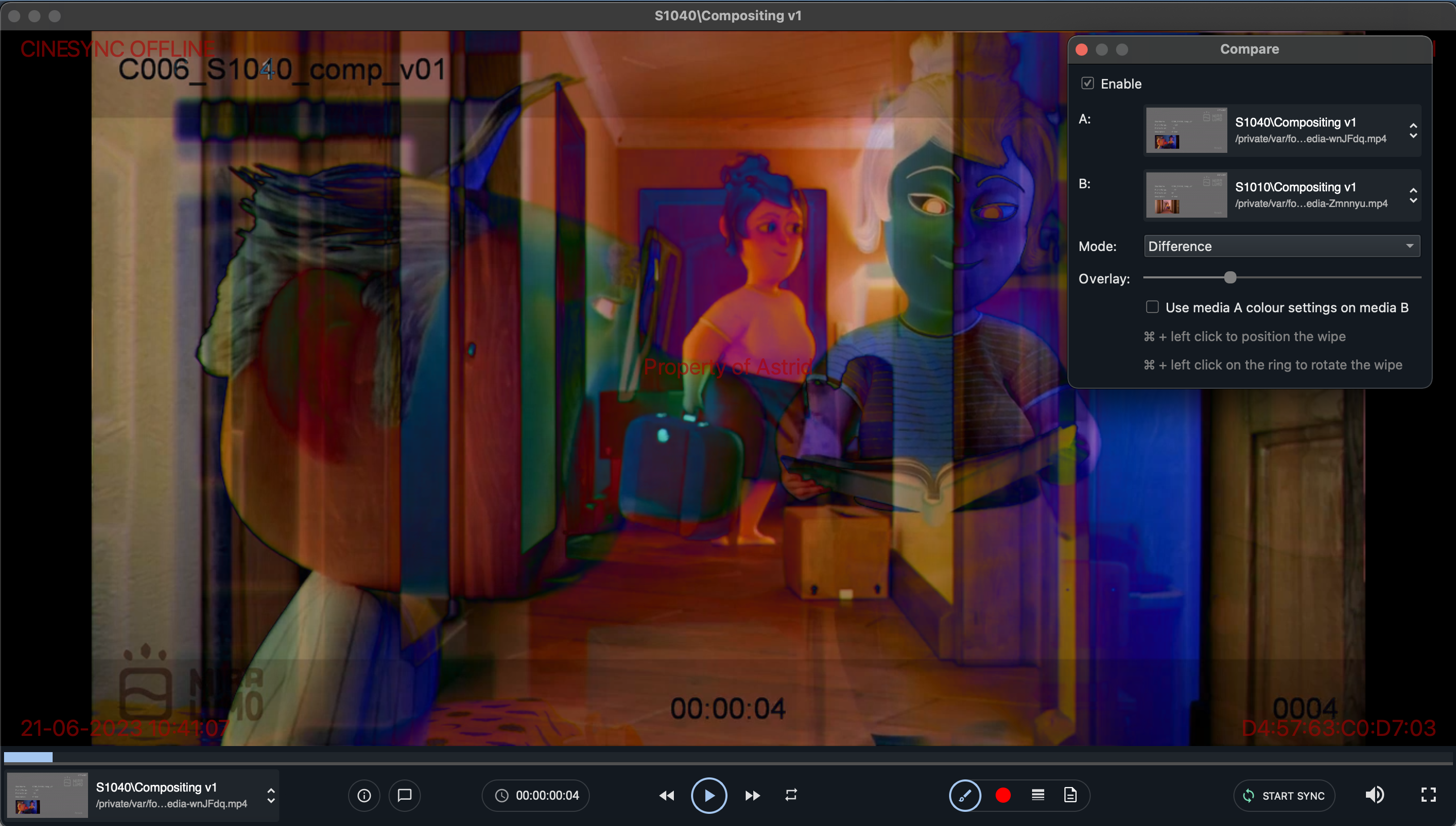 Horizontal and Vertical modes allow you to compare two files in a tile mode, having them placed next to each other either horizontally or vertically.
Tip: Use the 'Overlay' scrollbar to adjust the intensity of the chosen layout.

Please note
: Drawing or annotating is not available while using the Compare mode.